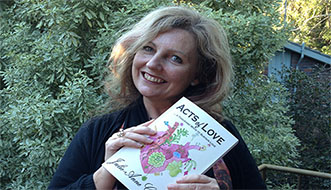 Julie-Anne Geddes, Principal Psychologist
Julie-Anne is always intent on offering a warm, supportive atmosphere where her clients can pursue their goals, find insight and understand their emotions. This safe, professional environment is designed to make individuals, couples, families and adolescents feel comfortable, thereby allowing them to share their fears, anxieties and desires. Julie-Anne´s years of experience give her the insight and knowledge in using effective techniques to work with depression, anxiety, stress management, relationship issues and addictions in Wollongong and surrounding areas.
Julie-Anne helps clients explore their own difficult territory, safe in the knowledge that she will provide an empathetic, professional, healing environment. She also has a particular interest in assisting people with gay/lesbian/transgender and polysexual issues.
With extensive training that includes forensic psychology, (this is where psychology and the law relate to one another), Julie-Anne is fully capable of working with clients of all ages and all conditions, including young people with substance/drug use and mental health concerns, in particular those with a diagnosis of borderline personality disorder.
She also enjoys working with couples to enhance the relationship is also something Julie-Anne has been doing for many years; assisting with communication and sexual problems, which is usually part of this work. She works with men and women to improve their relationships as a partner and as parents.
Psychological treatment is available for anger management and/or management of addiction/bad habits.
Julie-Anne is a registered psychologist and is WorkCover approved.
She practices using Narrative Therapy, Acceptance and Commitment Therapy, Mindfulness and Cognitive Behavioural Therapy.She is a member of Beyond Blue, ASCA (Adult Survivors of Child Abuse), and Narrative Connections.
Qualifications:
Bachelor of Arts (Psychology) (Macquarie University)
Masters of Arts (Forensic Psychology) (University of Western Sydney)
Master of Counselling (Hons) (University of New England)
Master of Creative Writing (Canberra University)
Diploma in Social Welfare Work
Wendy, Registered Psychologist
Wendy is a highly experienced psychologist with over twenty years in the field of psychology. She is passionate in her work and believes in helping people find their personal path of improvement through effective therapy.
Like Julie-Anne, she has a wide and diverse range of experience to draw from when working with people with all sorts of issues and concerns. She is comfortable working with people who are living with anxiety and depression and is fluent in all the evidenced based treatments for these issues.
In addition, Wendy specialises in relationships and is a qualified couples therapist and enjoys this work immensely. Wendy has been able to assist people from rock-bottom to a very happy marriage/relationship. She helps guide couples through a difficult relationship with education and effective techniques that lead to happy healthy relationships,
She is a Registered Psychologist with AHPRA, she is Medicare Registered and Assoc. MAPS.
Kiara Fraser, Registered Psychologist
Kiara goes by the pronouns she/they, and started her journey of Psychology 10 years ago. She is passionate about helping someone see what they are capable of. Her practice is informed by queer and feminist theory, and she is passionate about addressing systemic disadvantages against BIPOC (Black, Indigenous People of Colour) and LGBTQIA+ communities in both
her professional and personal life.
She has experience in a variety of psychology roles, from trauma counselling with rape and domestic violence survivors, to supporting teenagers with complex mental health and addiction, to providing counselling support to trans and gender diverse teens and young adults at Headspace. Kiara brings this experience to her therapeutic work at The Psychology Space.
Kiara is currently studying a Master of Science in Medicine, Sexual and Reproductive Health and is also newly venturing into couples' therapy including sex therapy.
Kiara has a warm and compassionate approach. She is able to work with children and adults of all ages for a wide range of presenting issues such as gender identity, sexuality, mood and anxiety disorders, OCD, Autism, personality disorders, trauma, grief and loss, and addictions.
Kiara enjoys meeting with couples and people in polyamorous and non-monogamous relationship networks around a range of relationship issues, including sexual concerns.
Memberships: ● AAPi ● AUSPATH ● WPATH ● ESSM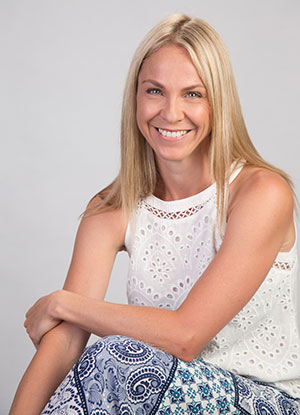 Victoria Hodges, Clinical Hypnotherapist
The Psychology Space is excited to have Victoria Hodges join our team. Victoria is a Clinical Hypnotherapist, Coach and Massage therapist. She has worked and owned her own business in the health industry for 14 years. She created Internal Solutions to provide quality mind/body holistic solutions for clients. Victoria believes in the capacity of the human mind and body to heal itself (within reason and sometimes alongside medical interventions).
We live in such a fast-paced world where the needs of the individual are often sacrificed for the needs of work, family and financial survival. Whilst this IS the world we live in her passion is to assist individuals to bring back some balance and clarity to their lives. A holistic approach means taking care of, or nurturing, our mind and bodies so they can work together as a single cohesive unit for optimum mental and physical health. Learning to enjoy your life, not just to exist in it.
For more information or to make an appointment you can fill the form on the website or email Victoria at victoria@thepsychologyspace.com.au or call her on (M) 0424 707 734 and she will get back to you as soon as possible.
Health Funds Available:
Victoria is covered by most Private Health Funds.
Qualifications:
Diploma of Clinical Hypnotherapy
NLP Practitioner Certificate
How to Stop anyone Smoking Cert
Rewind Technique Cert (Phobia & PTSD)
Cert Eriksonian Hypnosis